GFP-Tag Mouse Monoclonal Antibody(1G6)

Catalog

XHY009M

XHY009L

Quantity

50µL

100µL
For research use only.
Applications: WB
Species Cross-Reactivity: N/A
Molecular Weight: N/A
Isotype: IgG1
Storage Buffer & Condition: PBS, pH 7.4, containing 0.02% sodium azide as Preservative and 50% Glycerol.
Store : -20°C. Do not aliquot the antibody.
Recommended dilutions: WB: 1:5,000
Optimal dilutions should be determined by the end user.
Specificity: The GFP tag antibody can recognize GFP and GFP tag fusion proteins.
Background: The green fluorescent protein (GFP) is a protein composed of 238 amino acid residues (26.9kDa)
that exhibits bright green fluorescence when exposed to light in the blue to ultraviolet range. In cell and
molecular biology, the GFP gene is frequently used as a reporter of expression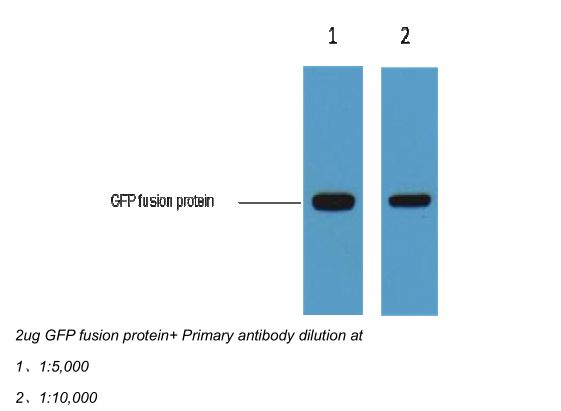 Applications:WB-Western blot IHC-Immunochemistry IF-Immunofluorescence IP-Immunoprecipitation
ChIP-Chormatin Immunoprecipitation
Reactivity: H-Human R-Rat M-Mouse Mk-Monkey Dg-Dog Ch-Chicken Hm-Hamster Rb-Rabbit Sh-Sheep